Maddy Clip-in Ponytail
Regular price

Sale price

$165.00
Product Details

This clip-in ponytail has a straight structure. Made of top quality virgin hair.

It comes with a stick in comb and weights 100-150 gram. 

This clip-in ponytail comes in dark brown. 

With proper care it will last you for years.
Shipping information

1-3 working days for in stock products.
14 working days for pre-order products.
Hair Care & Maintenance

With proper hair care your extensions will last you years.

We suggest you to wash your hair extensions at least once a week. 

Please detangle the hair prior shampoo. Gently shampoo in a downward motion and avoid scrubbing. Rinse thoroughly using lukewarm water.

Conditioning is vital for the longevity of your extensions. This is why we recommend deep condition every other week to prevent drying, shedding and tangling. Gently comb with a wide tooth comb working from bottom going up. Rinse thoroughly using lukewarm water. Add leave in conditioner.

 

Only blow dry when necessary. We highly recommend to let the hair air dry. Please use a heat-protectant prior use hot tools. Apply a reasonable amount of serum such as Bio Silk to maintain luster.

If you bleach or tint your extensions, you risk drying them out. We cannot guarantee the longevity of any hair that has been altered in any way. 

Avoid products with alcohol as this leaves the hair feeling dry. Do not spray parfum on your hair. Please note high end products are highly recommended. 
Share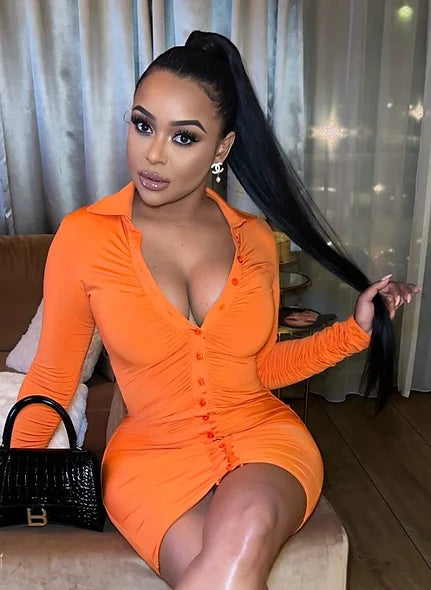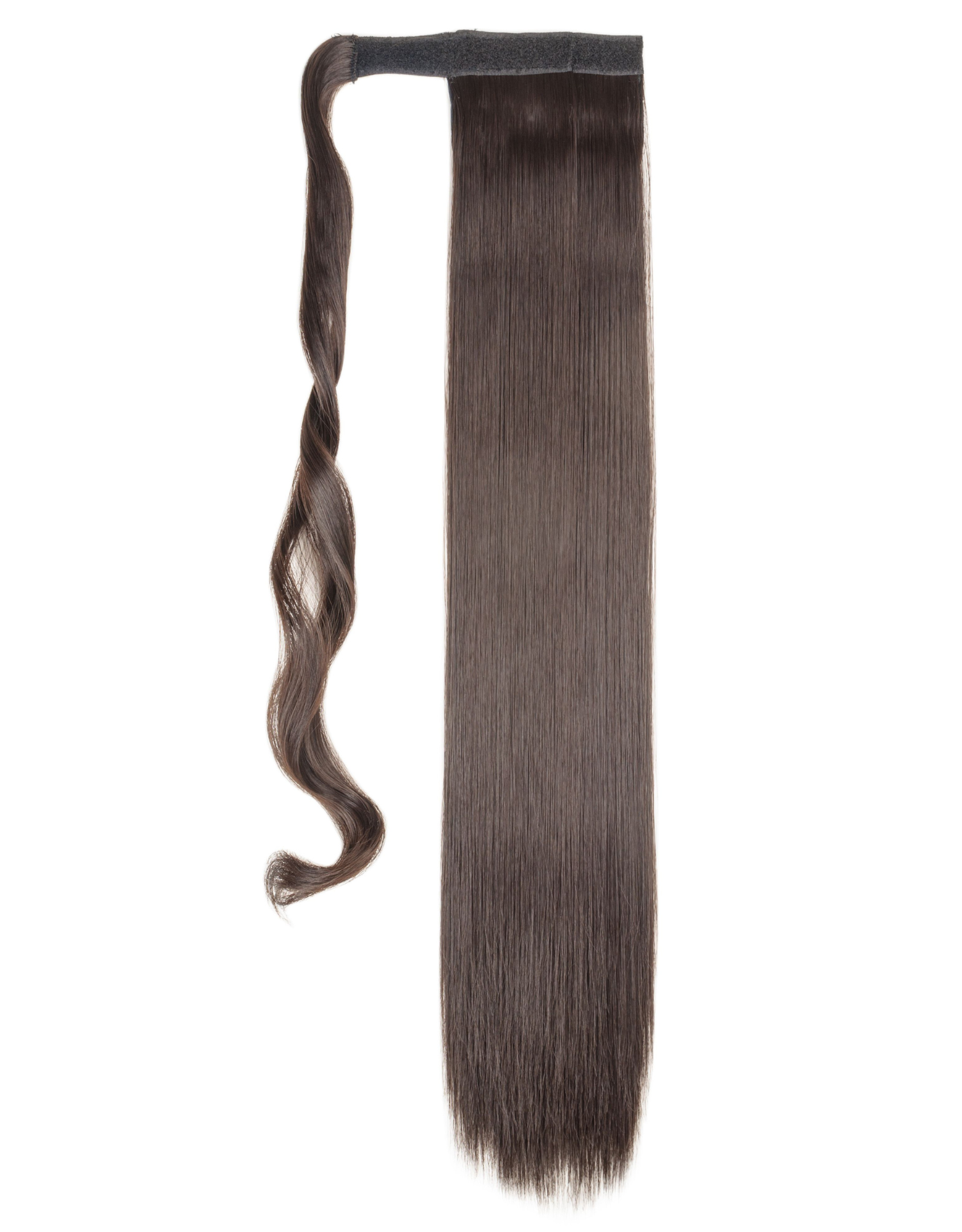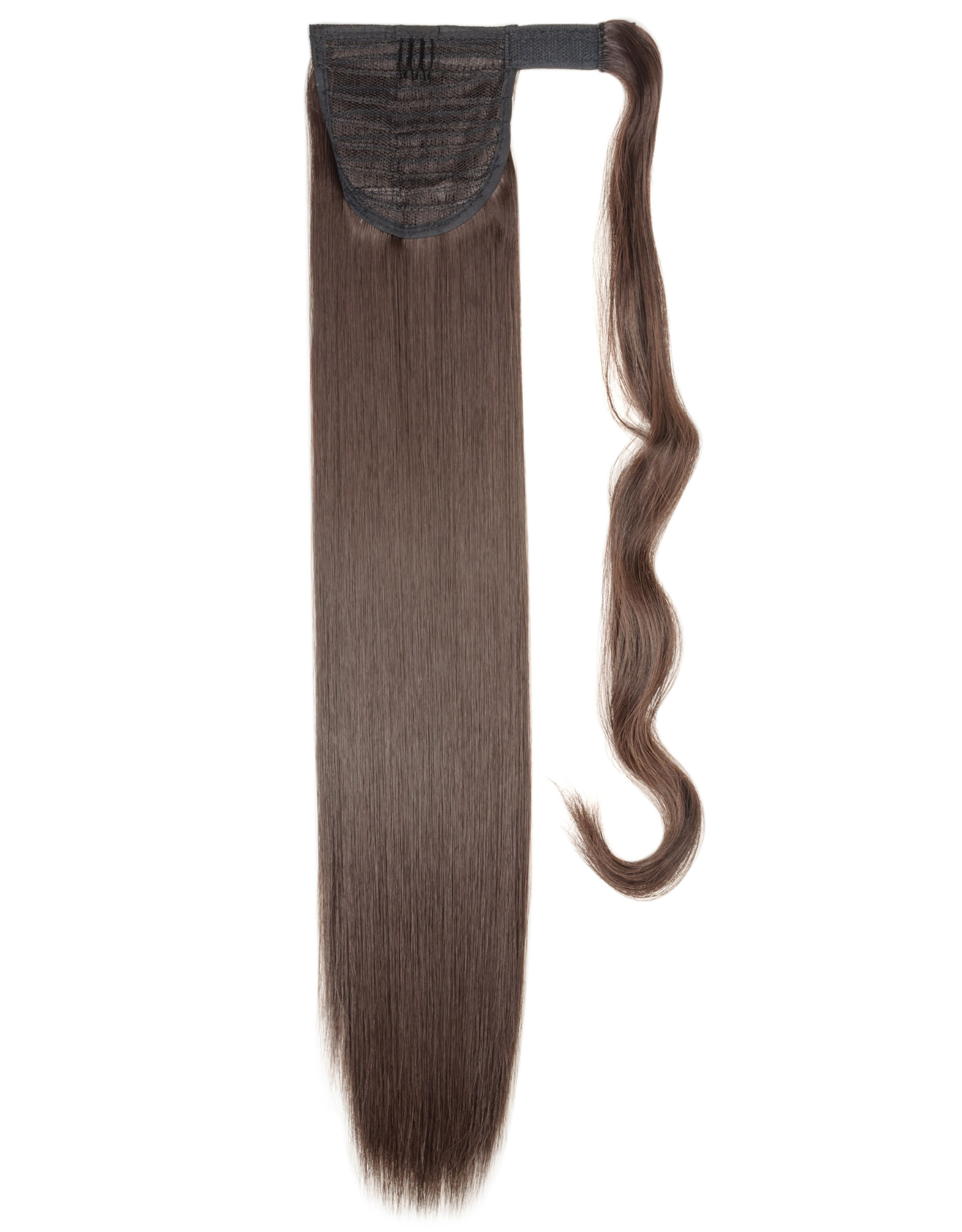 Life saver ponytail
This ponytail is a lifesaver! I had an event to go to and my hair wasn't done. I put it in a low ponytail and clipped this in and voilaaaa. It's a game changer for me. Especially because I am handfull mom.
FAQs
Which hair type does Khalys hair sell?

Our hair comes from carefully selected sources and is collected only in specific regions of Asia and Eastern Europe where the natural luxurious and smooth texture of the hair meets our high standards. Every single extension is carefully selected and prepared by our hair extension professionals.

Our hair bundles are mainly Raw hair which means the hair is untouched. The hair has never been dyed or chemically processed, the cuticles which protect the hair are intact and run in the same natural direction, preventing tangling. The hair is steamed to get a specific texture.
This hair is a colorist dream and can be colored to 613.

Our wigs on the other hand are made of mainly mink hair.
How long does the hair last?

Like your natural hair, with good care and maintenance (see maintenance page) there's no reason why your hair shouldn't be reused over and over again and last you for years.
How many bundles for a full head weave?

We recommend a minimum of 3 bundles of hair for a full head sew in if the lengths are between 12"-18".

However if you love volume, we recommend a minimum of 4 bundles for any lengths longer than 18" in order to create our signature voluminous look. Please note that curly hair extensions are naturally coarse in texture in comparison to straight and wavy hair so fewer bundles are required. Remember, what you don't get in length, you will get it in width.
Can I swim with my hair extensions?

You can indeed but remember that activities such as swimming can really dry out your hair extensions, so it's advisable to wear a swimming cap to prevent this.

In cases in which you cannot protect your hair, be sure to wash and deep condition it immediately to restore the moisture. Salty seawater and chlorine can really take its toll on your hair extensions, making it dry which can lead to tangling.
Can the hair be coloured? 

Our virgin hair can be coloured. If you're going for a lighter color we strongly  advise you do get this done by a professional to not damage your hair. 
What's HD lace and Swiss lace?

Compared to HD lace,swiss lace is more durable. The thinness is similar to both the laces but the HD lace is more natural looking.

Meaning its delicate and must be cared for with care. For an effortless skin melt and a natural-looking result we provide mainly HD laces.
What our customers say





Loving my wig. Everywhere I go, people compliment it and thinks it's my own hair. The length is perfect. The quality of the lace is also very good. It blends good with and without glueing it down.

Fleur V - Beyonce unit
Love this wig so much. I have been wearing it daily!The wig is full and doesn't shed. I have been wearing it for the past 10 months and it still giving.

S. Streden - Kylie unit
Top quality hair, super happy and satisfied with it. Feels and looks so natural it's hard to tell which is real my hair and which isn't. All in all super happy and feeling fabolous with my hair from Khalys hair❤️

Pearl M
As a beauty queen quality hair extensions is a must and need. And when I tell you Khalyshair is The Bomb, please believe me! The hair is super silky, holds its curl for days and also it doesn't shed hair. What else can I ask for

Kanisha Sluis
This is my first impression:
The hair cannot be compared to any other hair I have used or seen on others before. The hair is literally raw hair, it has a silky soft feel and it does not tangle when you comb through the hair. For me the best hair brand is what is on the market right now!

Kristel H.